2017 nanoMark Certification Award Ceremony
[Date:2017-03-10 ]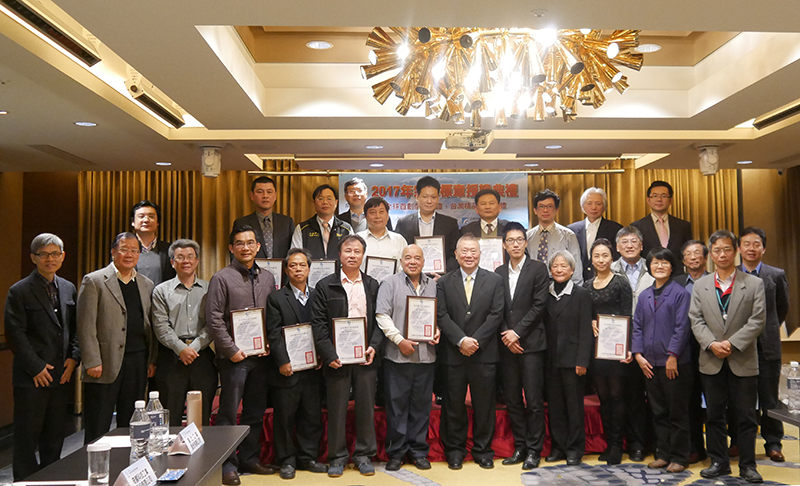 NanoMark certification award ceremony was held by Taiwan Nanotechnology Industry Development Association (TANIDA) at Sheraton Hsinchu Hotel on March 10 2017. The nanoMark Certification award ceremony was hosted by TANIDA Chairman Wu Chung-Yu. Representative from Consumer Goods & Chemical Industries Division of Industrial Development Bureau, Ministry of Economic Affairs, Tu, Li-Chung, and other 40 more representatives from industry , government, academia and research institute were together witnessing the transfer of nanoMark from the Division of Industrial Development Bureau to TANIDA. It is a new milestone for Taiwan nano-enabled products certification program.
The most reliable and trustworthy verification system in the world is usually handled by impartial third party organization such as professional associations or independent organizations. The nanoMark was transferred from the Division of Industrial Development Bureau to TANIDA in 2017. There are 29 companies and thousands of products have been certified by nanoMark system. These products were proved containing nano-materials, nano-enabled functionality, and other quality requirements such as safety, durability etc. in regular product category.
The TANIDA Chairman, Wu Chung-Yu said that nanotechnology has been developed for a long time in Taiwan and the R & D achievement are rich, and the industrialization accomplishment is leading the world. The keys to success of nanoMark system are industrial standards establishment, industrial applications promotion and consumers rights and interests protection. In the future, the efficient and flexible operation of TANIDA, and impartial third party verification of ITRI will keep facilitating nanoMark development in Taiwan and expand nanoMark influences worldwide.
Since establishment of TANIDA, TANIDA has been working on in line with international standards and regulations. There are many outstanding performances have been achieved, such as cooperation agreement with Malaysia in 2016, leading the delegation to Iran to expand business opportunities and attending nano tech 2017 in Japan. At present, TANIDA and Malaysia are conducting a plan of recognizing each other's nano-product validation. In the future, the association will conduct a plan about mutual recognition of nano certification and market exchange with Malaysia's Nano verify to help nanoMark companies to increase overseas market opportunities.
Welcome to all who are interested in the nanoMark and want to learn more about how to participate in the verification system to prove their own products features and want to explore international market. Feel free to contact with Taiwan Nanotechnology Industry Development Association.